Refer a business to Kontech and get $200!!!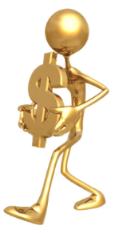 We believe that referrals are the greatest form of obsequiousness.
If you know someone who isn't satisfied with their current IT provider or worried about any aspect of their business technology, do them a favor and connect them with us.
Here's how it works:
1.  Fill out the form below with your referral details, or contact us directly with your referral information.
2. We're going to schedule a consultation with your referral and send you a check for $100 the same day we meet with the prospect.
3. If your referral becomes a managed service client of ours, we will send you a check for another $100. It has to have at least 10 computers.
Like it so far? Then fill out the form below.
Note: We offer a special referral incentive for the existing clients. Please contact us for details.