Compromised Philadelphia DNC Host Committee email account disseminates malware
When you thought that the the 2016 Democratic National Committee hacking scandal was old news, a lot of Philly media members and the event support staff received nasty surprise in their email inboxes on Tuesday morning (05.23.17). The email allegedly came from the Philadelphia 2016 DNC system.
One of the said emails came from the account of Lila Rose, CEO and chief of staff for the Philadelphia 2016 Host Committee.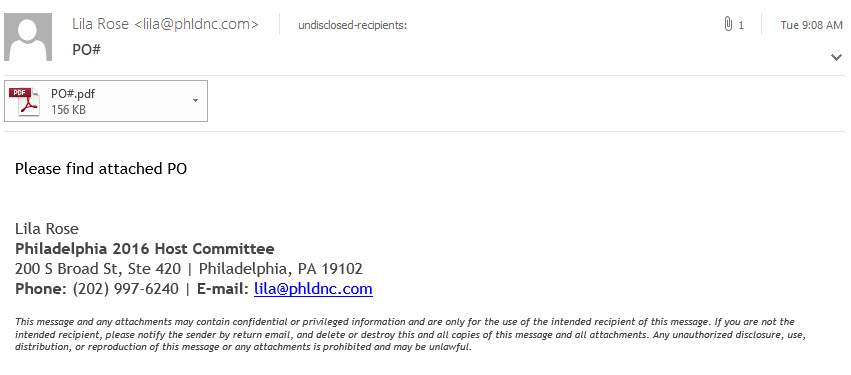 When you attempt to open the PDF attachment you get prompted to view secure PDF document. That link hijacks the unsuspecting victim to a compromised website where phishing takes place among other malicious activities.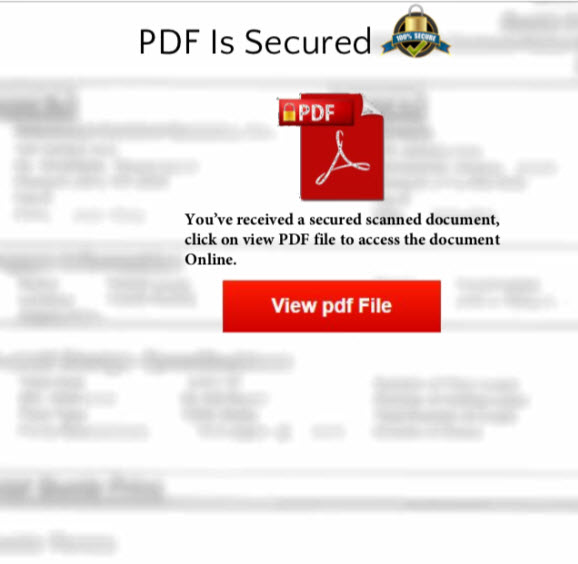 Another email sent in a hacked email from a staff member of the Philadelphia 2016 DNC Host Committee carries malware attachment with a Trojan: Troj/PDFUri-BBC

Later that day, another email from Lila Rose was sent, explaining that her email account had been hacked and urging the unsuspecting recipients to delete any suspicious emails sent from her account immediately.